There's nothing better than the satisfaction of closing your real estate transaction. Hopefully, you had a great relationship with your agent, and if so, they probably played a big role in how well the process went.
If your agent did a great job, you might be considering getting them a 'thank you' gift. While buying a gift is not necessary or expected, it will, of course, be greatly appreciated.
Here are 10 gift ideas for showing gratitude to your agent.
1. Indoor plant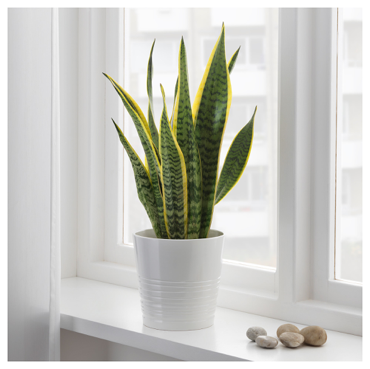 Everyone appreciates flowers, but a low-maintenance potted plant can be even better. While flowers last for a few days, a potted plant will decorate a home for a long time.
Agents know the power of plants in changing the vibe of a house, making them a perfect gift for their own home.
A snake plant is a great option. It's not only beautiful to look at, but it requires very little care and it makes a great air purifier!
2. Box of chocolates
You can't really go wrong with a box of delicious chocolates. This is a gift for anyone, and for any occasion.
3. Wine & wine sets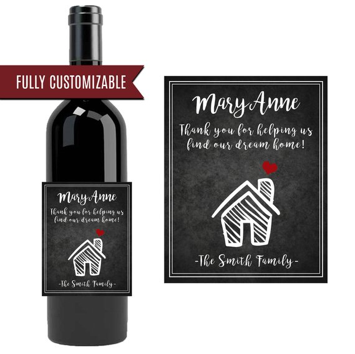 Wine bottle label by WithaTwistLabelingCo on Etsy
A good bottle of wine is always a good gift, and you can stick a personalized label on the bottle for fun.
You can also add a wine accessory set, with items such as bottle openers, vacuum stoppers, or aerator pourers.
4. Gift basket
A gift basket makes a great thank you gift for anyone, and that includes your agent.
You can either get a themed gift basket (i.e. a mix of coffee blends), or create a basket full of various types of treats, such as chocolates, teas, coffees, and other goodies.
5. Insulated bottle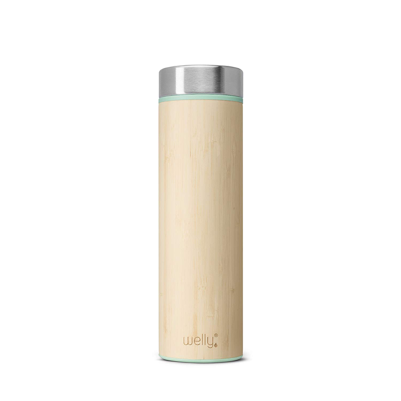 Welly Vacuum Insulated Stainless Steel Bamboo Water Bottle
Real estate agents are often busy and on the go. That's why an insulated travel bottle is such a great gift. Your agent will really appreciate being able to take their favorite drink with them. The insulation will keep their tea or coffee hot or cold all day.
6. Gift card
If you'd rather treat your agent to an experience, you can offer them a gift card to a nice restaurant. That way, they can celebrate the transaction by enjoying a relaxing dinner with a partner or a friend.
7. Jewelry
You don't have to get something expensive, but a cute piece of jewelry can be a good idea. You could get your agent a classy necklace with a personalized card, such as this one: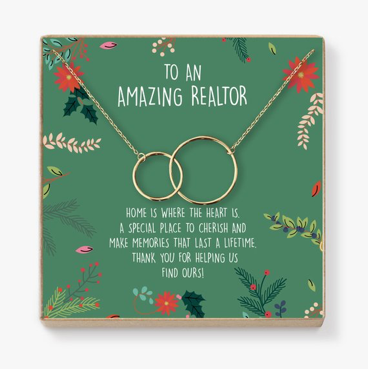 Necklace by DearAvaJewelry on Etsy
8. Portable phone charger
The small, portable gadgets will remove the stress of running out of battery. They are perfect for the lifestyle of real estate agents, who might not otherwise have many opportunities to charge their phone during the day.
9. Pocket notebook
For someone who still prefers paper over tech, a beautiful pocket notebook can be very useful. Lightweight and small, the ability to take notes on the go will be very much appreciated.
10. Reviews
Last but not least, positive reviews are the best gifts for any real estate agent. While they don't cost anything, they have a huge impact on agents' professional success. Without positive reviews, it can be hard to find clients, so if you're happy with the service your agent provided, let the world know!